Dear RVC Offices Tenants,
Important: We are no longer directly emailing our tenants with updates. Instead we are switching over to a digital newsletter that you must sign up for on our website. This is very important.
Here at RVC Offices we know how busy our tenants are, so we've made it as simple as possible for you to communicate your needs and keep you informed. Use the links on our
tenant resources page
below to submit your maintenance request online, reserve our conference room for meetings and training, get up to date information on building improvements, find out about special events hosted by RVC and much more.
Important: Switching to Newsletter
Don't miss a thing! For privacy reasons and so that we can reach each and every one of our tenants with pertinent and time sensitive information, we have created an alternative solution to sending out mass emails. Instead we ask that you go to our website and subscribe to our digital newsletter to receive important announcements, updates, construction notices, building improvements, both tenant and community events etc.
We didn't have every tenant on our email list previously so this also gives each and everyone one of you a chance to stay informed. You will also have access to the entire archive of RVC announcements and information, this will be especially helpful for new tenants in the building.
We will be sending out a reminder email to our tenants in 1 week before we make the switch from emails to digital newsletters. It is very important that our tenants sign up for these if they wish to receive important information. We would strongly like to encourage everyone to do this.
Work Orders
Your tenant experience is important to us. Help us help you by submitting your work orders on our website. Submitting your work order online ensures that you will get taken care of in a timely manner and that your request goes into the hands of the right person for the job. In the case of life threatening emergencies such as fire, earthquakes, natural disasters or tsunamis, please call 911 or superhero Cary at 616-813-1463.
Want to remodel your suite but need ideas? We have an awesome interior designer we work with. Contact us and we will put you in touch!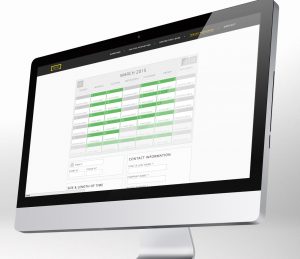 Reserve the Conference Room
If you are interested in reserving our conference room we ask that you please do so via our website. Do you need a space to meet with clients or your team–a space that's not a coffee shop, your living room, or a crowded office where cubicle chatter can interrupt. What about client work sessions, seminars, off-site training or a business luncheon? RVC Offices has exactly what you need. Our website has an easy to use calendar that shows conference room availability and pricing.